Well-Connected
More Info
College Credits for Learning Torah? Yes, please.
cteenu.com/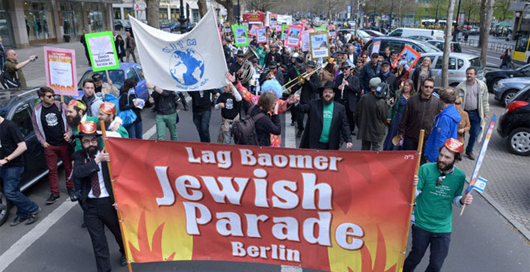 Make your legacy a Jewish future.
Learn More.
About
Motivated by a profound love for every Jew and spurred by boundless optimism, Chabad sets into motion a dazzling array of programs and services to serve Jews from all walks of life.
Learn More
Learning & Inspiration
The Riddle of the 10 DonkeysWhen you have occasion to give, give generously. Let the receiver know that you do so with...

Read More

The Month of Tevet and Practical Steps to Dealing With AngerFeelings of jealousy and anger are indicators of a need for greater connection with ourselves and...

Read More

How Can I Praise G-d for Things I Haven't Been Blessed With?Shifting from a mindset of loneliness to abundance

Read More
Shabbat & Holidays

Candle Lighting Times
Sherman Oaks, CA 91403
Light Candles at
Shabbat Ends


Upcoming Holiday
Nov. 28 - Dec. 6
Daily Thought
The Zohar tells us that we must learn from Joseph. When he fell into his brothers' hands, they almost murdered him and they sold him into slavery. But when his brothers fell into his hands, he brought them to repent, and then arranged for them the best living conditions in Egypt. Joseph was a tzadik. He had mastered the beast within his heart. But the Zohar speaks to us, and tells us, "Even when your heart burns with fury at those you envy or despise, or have wronged you, even at the time that your mind is assaulted with thoughts of spite and revenge— —even then, you have the power to do the...